Meet our Team
Our patient-focused dental team is dedicated to helping you and your family members achieve strong and beautiful smiles at the office of Long Family & Cosmetic Dentistry. We are happy to provide a comfortable and relaxing environment at our dental office in College Station, Texas, so you feel calm and at ease in the dental chair.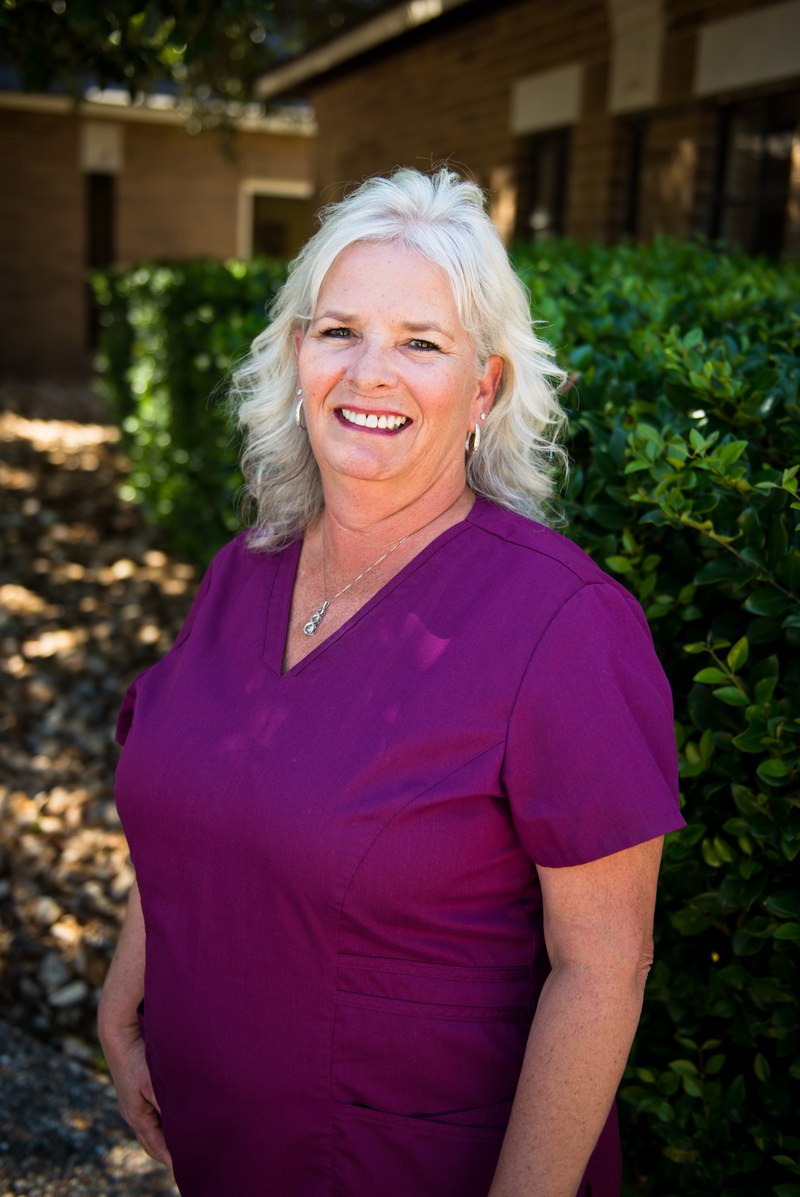 Karen Lowe
Office Manager/Registered Dental Assistant
Karen has been working at the dental practice of Long Family & Cosmetic Dentistry since 1997, and she strives to make each one of our patients feel special, loved, and comfortable during their dental visit. She loves that our staff is a strong team, and each member puts the patients' needs and care first. She loves that our team makes sure each patient is comfortable and has a great experience while receiving dental care. Lastly, she loves that the team treats each patient with kindness and love, making sure their experience is great from the time they walk it to the time they check out. Karen is a registered dental assistant and has received her nitrous oxide and CPR certificates. Karen has been married to Jeff Lowe for 32 years, and they have four children. In her free time, Karen enjoys fishing, being at the beach, decorating, cooking at and floating in her pool, and spending time with her grandchildren.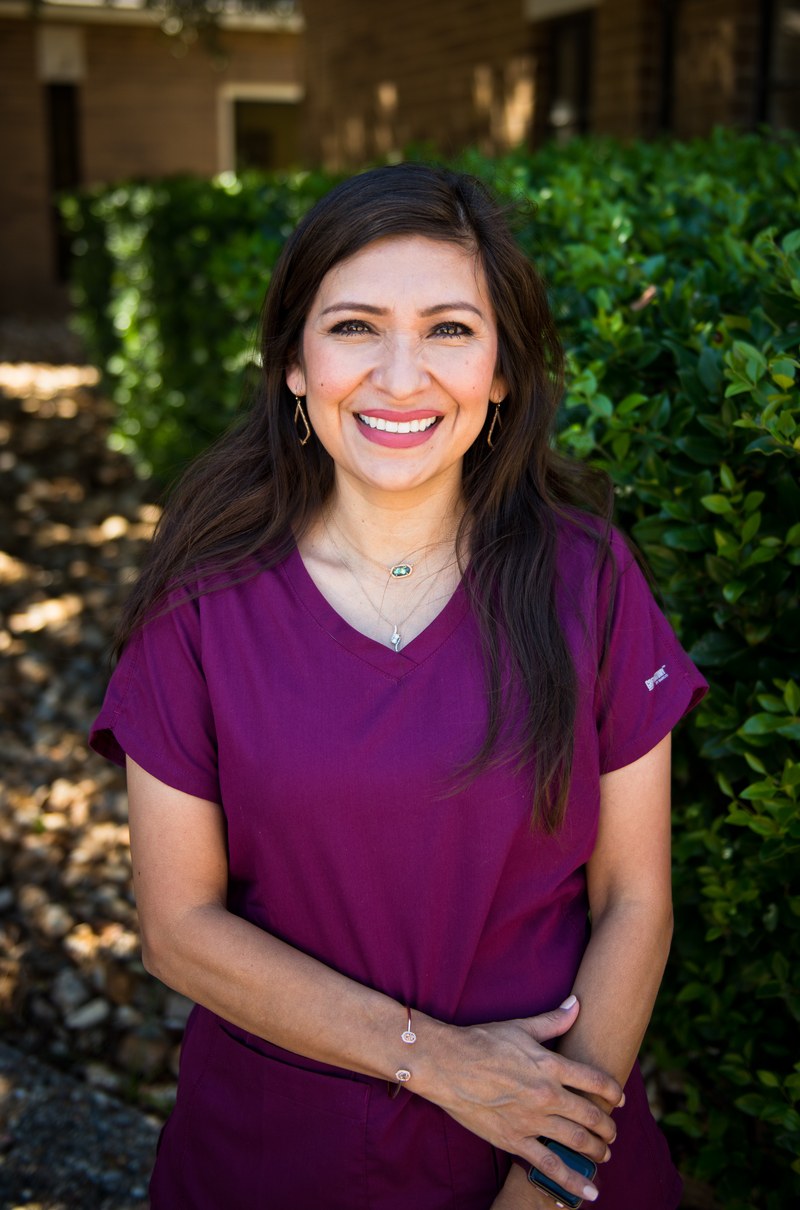 Amy Ramirez
Registered Dental Hygienist
Amy has been working at Long Family & Cosmetic Dentistry since January 1, 2020. She is deeply passionate about providing a complete dental care visit to her patients. She loves building personable relationships with her patients and treats them like family! Before beginning her career at our office, she graduated from Blinn Dental Hygiene School in 2008 and is currently attending Texas A&M University. Whoop! Amy has been married to Marcus Ramirez Sr. for almost 20 years, and they have four children: Andrew, Brenden, Courtnie, and Marcus Jr. She loves spending time with her family, her two dogs, Lena and Rose, and her five grand-dogs!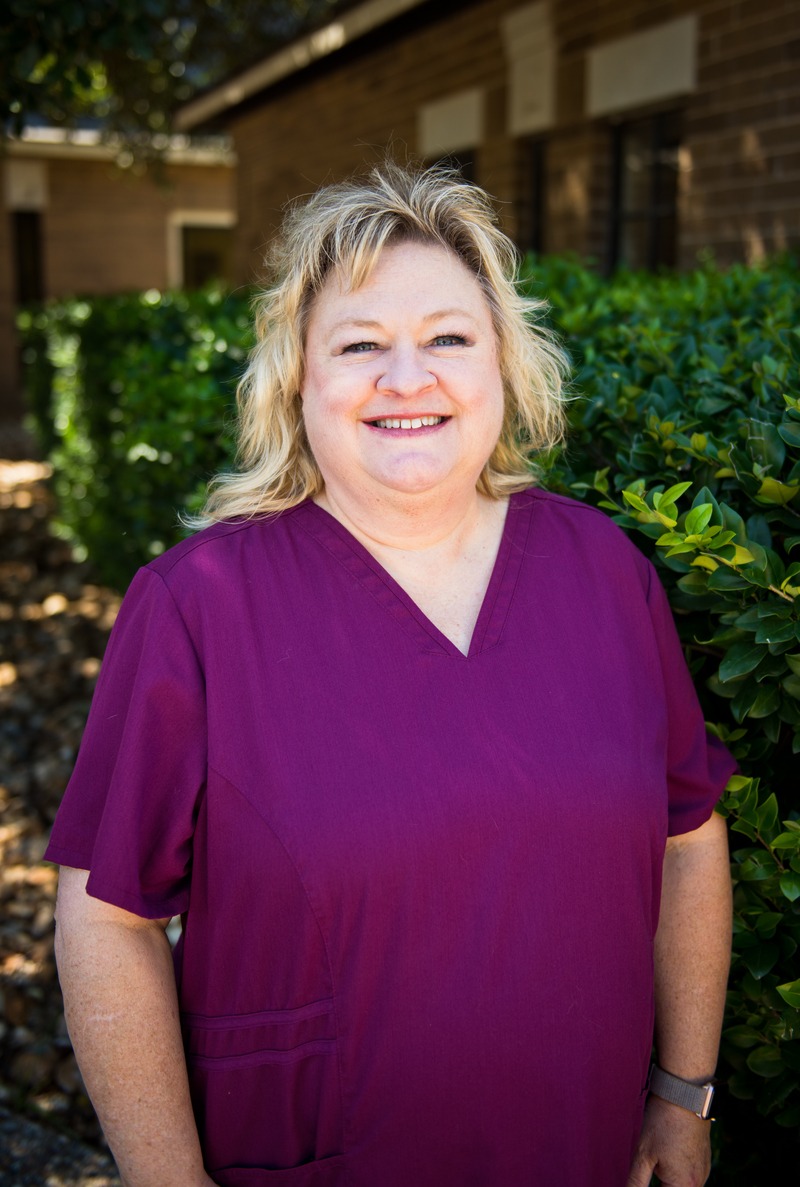 Tricia Maginn
Registered Dental Hygienist
In 2019, Tricia joined the dental practice of Long Family & Cosmetic Dentistry. Tricia received a Bachelor of Science degree from Texas A&M University in 1989 and worked for 25 years at TAMU. Upon retirement from the university, Tricia chose to pursue her other passion in dentistry and attended the Blinn College dental hygiene program. She graduated with an Associate Degree in applied science (summa cum laude ) in May 2018 and received numerous awards while at Blinn, including the Golden Scaler and several community-service awards. Besides, she was a President's Scholar and member of Phi Theta Kappa honor society. Tricia appreciates the wonderful family atmosphere at Long Family & Cosmetic Dentistry that helps patients feel at home while receiving their dental care. The unhurried pace and conservative approach to dentistry provide ample time to address patients' concerns, allow undivided attention for each individual's needs, and deliver the best care possible. Tricia immediately felt a part of the team and looks forward to developing long-term relationships with each patient. Tricia is a single mother of a spirited 5-year-old son, Kyle, and has two dogs (Mocha and Louie), two guinea pigs, and two hermit crabs. Tricia is passionate about Texas A&M sports and has been a season ticket holder for football, baseball, and soccer. She has been a long-time resident of Bryan but hails from Paris, Texas. She loves to travel, spend time with family, attend TAMU sports, read, make crafts, and enjoy nature.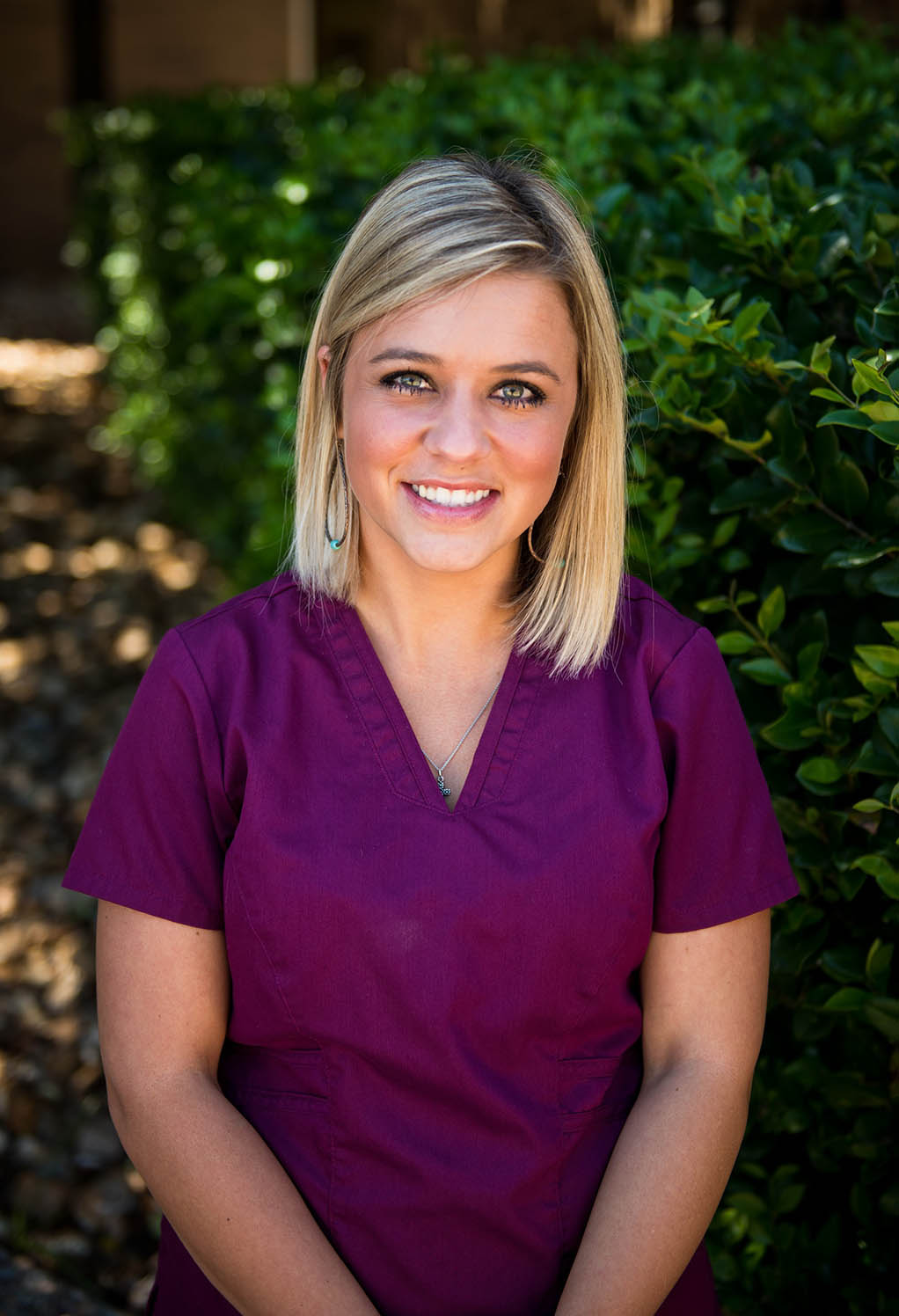 Gabriella Harris
Registered Dental Assistant
Gabriella has been at the dental practice of Long Family & Cosmetic Dentistry since 2015 and loves that the office is slow-paced and one-on-one with patients. She also loves that the patients always come first, and the dental team has a passion for what they do each day. Before joining our dental team, Gabriella completed dental assisting school and received the nitrous oxide and CPR certificates. Gabriella is married, and she has a daughter. When she is not in the office, she enjoys being outdoors and spending time with family.